Piercing Services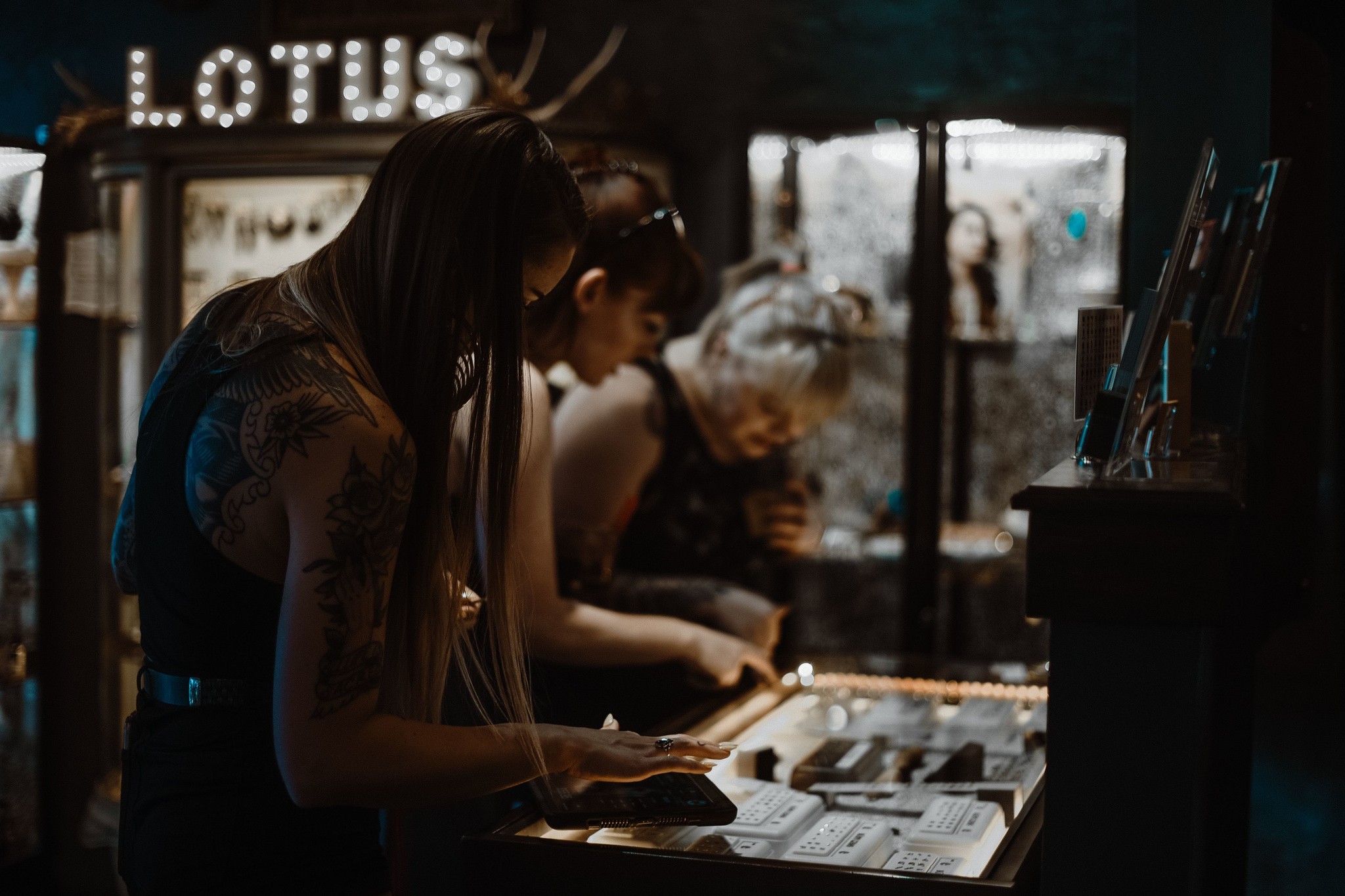 :: Age & ID Policies::
We require that all our clients be drug & alcohol free and that they have eaten a meal within 4 hours prior to your appointment.

We provide services to those 18 years of age or older with valid photo I.D.

We need the ID every time you need any procedure performed, even if you have shown it on a prior occasion.

:: Acceptable form of identification include ::
•Driver's License
•State Issued I.D.
•Passport
•Military ID
•School I.D. (Acceptable for minor's ONLY, along with Birth Certificate)

:: PARENTAL CONSENT ::
If you are under the age of 18: Lotus Body Adornment along with the State of Utah requires a parental guardian to accompany the minor with their valid ID, showing photo, name and birthdate (see above list). The minor will need their birth certificate as well as a photo ID. Only parents or legal guardians can sign for a minor. In the event of different last names, addresses, etc., we will need paperwork proving legal custody. This can include court papers, change of name forms, birth certificates, insurance cards with both names, or school transcripts or medical bills including the minor's name but addressed to the guardian.

Please call or text us before making an appointment or walking in for any piercing on a minor so that we can discuss everything needed. 435-262-9915

::Jewelry Change and Stretching::

Ask to be put on a stretching schedule with our piercer to prevent blowouts and tearing, far too many people don't know the correct ways to stretch lobes and end up doing serious and permanent damage to the tissue.

As long as the jewelry is purchased from us there is no charge to have us insert your jewelry, even if we're stretching your piercing to a larger size.

We do, however, encourage you to tip your piercer/artist if you appreciate their service.

If you bring in your own piece of jewelry to have put in, as long as it falls under our jewelry standards and follows the health departments jewelry guidelines, then there will be a $5.00 tray set up fee.